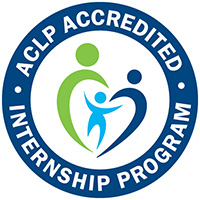 It can be scary for anyone in the hospital, but even more so for a child. Our Child Life specialists at Atrium Health Navicent Beverly Knight Olson Children's Hospital work alongside the healthcare team to help children cope while being in the hospital – and adding in a little bit of fun, whenever possible.
What is a Child Life Specialist?
A Child Life Specialist is a trained healthcare professional whose role is to improve patient and family centered care while reducing the stress and anxiety that can be associated with hospitalization. Each specialist has a bachelor's or master's degree in child development or a closely related field. All Child Life Specialists at Atrium Health Navicent Beverly Knight Olson Children's Hospital are also certified through the Association of Child Life Professionals (ACLP).
What does a Child Life Specialist do?
The main responsibilities of a Child Life Specialist are to:
Offer play and normalization activities such as toys, games, crafts, etc.
Increase a child's understanding of their hospital experiences through the introduction of supervised medical play and preparation for procedures.
Explain procedures in language a child can understand, using preparation books, medical dolls, tablets and other resources.
Offer support and distraction during medical procedures with sensory toys and games as well as techniques such as deep breathing, alternative focus, guided imagery, etc.
Conduct therapeutic activities with children to help them cope with being in the hospital or with a particular illness or injury.
Educate siblings or other family members about a child's diagnosis or reason for hospitalization.
Offer emotional and grief support for patients and families.