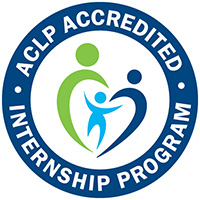 Beverly Knight Olson Children's Hospital Navicent Health provides a team of Certified Child Life Specialists who work with patients and families to help reduce the stress and anxiety that can be associated with hospitalization. The Child Life team works to meet the developmental, psychosocial, and emotional needs of patients and their families by providing the following services:
Facilitating medical play opportunities to help children better understand their hospital experience.
Preparing patients and their families for upcoming procedures, surgeries, and hospitalizations.
Implementing distraction techniques for patients during stressful procedures.
Providing emotional support to siblings, caregivers, and families affected by a patient's diagnosis, treatment, or hospitalization.
Providing developmentally appropriate activities, toys, and games to promote normal growth and coping.
Coordinating support groups.
Supervising the activity room and providing age-appropriate play activities in a group setting.